Artist Features are back! This time it is going to be Mandy Wong (黃智雯) :) She has become one of my new favorite actress, and she has so much potential. I'm going to ATTEMPT to do these once a month, choosing an artist that was born on that month. This month, it is going to be Mandy who's birthday was on December 21. Happy belated birthday Mandy! :)
Background:
Mandy's path reminds me a lot of Tavia's path. They both made it through tvb with education and hard work and not beauty pageants. Mandy graduated from the Hong Kong Academy of Performing Arts, became a flight attendant for three years, and then she did entered Miss Hong Kong 2007, but her popularity did not come from that contest. She graduated from TVB's acting class in 2008 and worked for quite a while in TVB before she gained popularity. Her role in L'Escargot was a breakthrough and for that (and other series, but mainly L'Escargot) she got the Most Improved Female Artiste award in 2012. I personally hope her success continues and that someday she will become a TVB Fa Dan like Tavia :)
Series:
Series I've seen her in: Ghetto Justice (Silvia), Lives of Omission (Vicky), L'Escargot (Lau Siu Lan), The Hippocratic Crush I & II (Hung Mei Suet), Divas in Distress (Kwai Yi Hei), Friendly Fire (Wong Fei Fei)
The first time I watched Ghetto Justice, I didn't notice Mandy Wong much. It was just after The Hippocratic Crush, when GJ aired on TV that I noticed her as Myolie's friend/assistant. She didn't had a really important role, but since then, she gained at lot more fame and now plays important supporting roles. I watched THC before Lives of Omission or L'Escargot, but I finished all three of them within a short period of time, so I noticed Mandy a lot.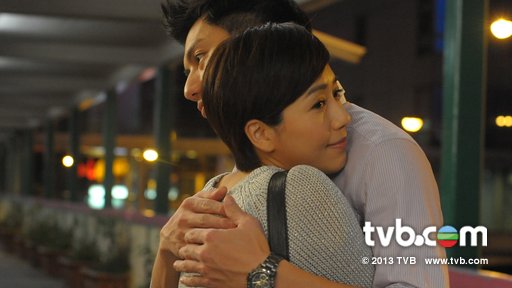 She really can act! In L'Escargot, she was really annoying and I loved to see all those scenes where she was yelling and fighting with her family. In Lives of Omission, she was a police woman who was a young lady who turned from bad to a good police woman. In THC, it was really nice to see her get a bigger role and become second lead! I liked seeing how cool she could be , but at the same time, she wants to be a great doctor and help others. Same thing for THC2, except that she wasn't really second lead anymore which kinda upsets me :/
I recently also watched her in Friendly Fire, goshh I loved seeing her! Her accent and annoying character mad me laugh so much. Like in L'Escargot, she was selfish and annoying, but in the end, all she wants is the best for her and her family. It was sad to see her cry about her baby's death at the end of the case :( Divas in Distress! My favorite character of her. I just loved to see her all unconfident and though, but the truth is that she has a very sensitive heart becaue of all the hard things she went through.
Pairings:
I'm creating a different topic for "pairings".. because yes, pairings, Mandy can be super matchy-matchy no matter with who she is paired with! With Oscar she's cute, with Benjamin she's cute, and with Him she's so cute as well! Her are some pics. How can you not like these ? :)
With Benjamin Yuen, On Call 1 & 2
With Him Law, Divas in Distress & a bunch of other series
With Oscar Leung, in L'Escargot
Other talents
I remember having read somewhere that Mandy also loves singing and dancing. Anyone remember her dance moves in The Hippocratic Crush? :) She indeeds dances really well. She isn't an "official" singer yet, but I do hope that she fullfils her dreams of becoming a dancer/singer. Her are some clips of her singing and dancing!
Wish I could find more dancing clips.. but I didn't :/ Hopefully TVB will give her more opportunities to her in the future because I love seeing her dancing :)