Storyline:
Like
: It was full of action, with one case/problem following another. And 1 case does not last 5-6 episodes, it usually lasted 2-3 so there was lots of action and the story was moving on quickly.
Dislike
: Too many hospitalization with the main characters and their family. I mean.. almost everyone was sick/injured. Yu Jai, Yat Kin, Yat Kin's mom, Lokman, Yannis, David, Chin Yi's son, Che Che, Che Che's uncle, Yu Jai's grandmother, Siu Yik.. and I probably forgot a couple. I mean, they could have less illness within their family and friends and more of the other cases that do not involve the main characters.. those are interesting too!
Screentime:
Like:
I know a lot of people did not enjoy the overall serie because there are too many side stories and not enough focus on the main characters Tavia and Kenneth, but I guess I was ok with it since I like seeing newbies acting. I especially enjoyed watching Him Law and Eliza Sam, they shared such a special chemistry together!
Dislike:
I think too much screentime was dedicated to Chin Yi and Lokman while not enough for Mei Suet and Ben. Mandy Wong had so much more screentime in the prequel! I hoped to see more of her and Ben. She was completely missing for the couple episodes when she was away with her parents..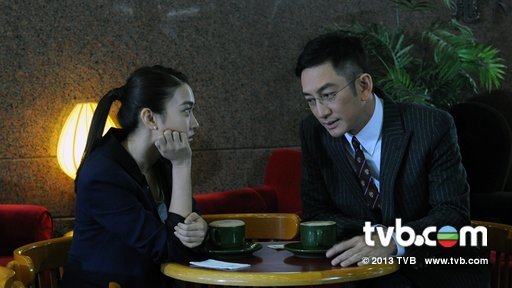 Characters/Acting:
I have one seperate post about the newbie's acting:
http://tvb-perspective.blogspot.ca/2013/12/the-hippocratic-crush-ii-newbie.html
Pairings:
Like:
Onion and Cheche! But must say I really enjoyed watching Mei Suet and Ah Ben in the last couple episode, especially when Ah Ben proposed to Mei Suet. I was so happy for her! :) Oh and also, I'm reallly glad that Yu Jai and Yat Kin stayed together, I would have been so upset if they got seperated because of a third party!
Dislike
: David and Ah Moon... just unnecessary addition.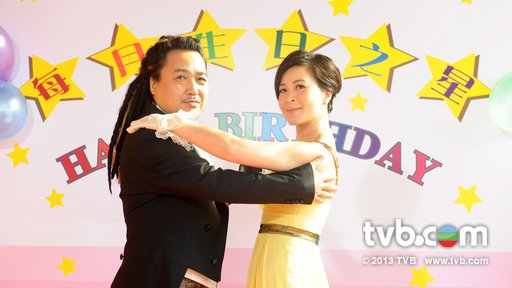 Important symbolism:
ANGELS! They are mentionned everywhere in the series.
Yat Hong is Yat Kin and his mom's guardian angel.
Yu Jai and Yat Kin's baby is their guardian angel.
Lokman's wife is his and his daughter's guardian angel.
Ah Fai is Chin Yi and their son's guardian angel.
Che Che's uncle is her and her dad's guardian angel.
Che Che is everyone's angel, especially Onion's.
Everyone is an angel for the one they love in the secret angel game.
Che Che is always dressed up in white and helps people, like an angel.